Aston Martin DB4 Vantage Convertible
Whether it is minor refurbishment or a major reconstruction of a derelict car, the process of a restoration and recreation process often includes the following:
Full restorations to concourse show standards.
Complete photographic record of all work completed.
Engine bay refurbishments.
Suspension and brake overhauls.
Recommissioning of stored vehicles, and MOT tests.
All images Copyright Spray-Tec Restorations LTD.
All work undertaken by experienced staff, to the highest possible standards giving personal attention at all times.
Latest News
DBS Engine
Sep 28th 2016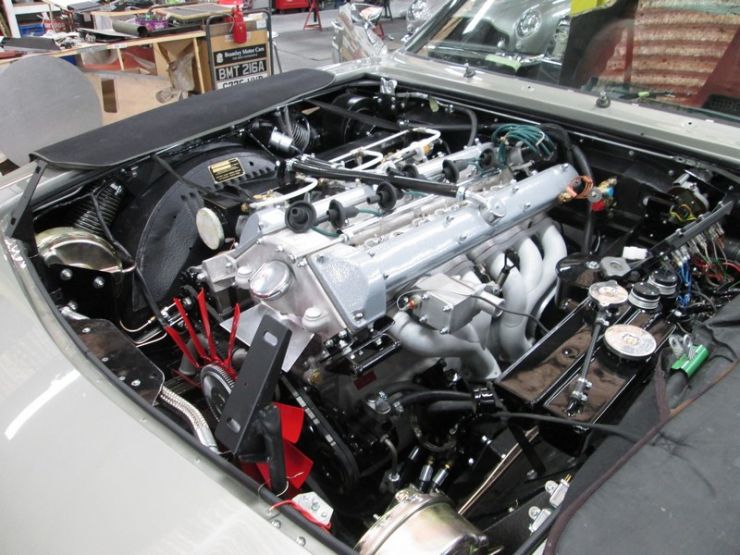 Engine installed in LHD DBS project
…
Spray-Tec on Twitter
________________________________
The Process
Other Services