Welcome to Spray-Tec Restorations
Spray-Tec Restorations was set up by Adrian George in 1992. His aim was to provide quality body and paint repairs to the highest standard, to both trade and private customers.
Having previously had many years experience working with Aston Martins, this marque features highly in the company's activities.
Spray-Tec Restorations has now grown into one of the worlds leading specialist Aston Martin restorers, with our projects collecting many prestigious annual awards.
Our purpose designed workshops, together with highly skilled and experienced staff, enable us to offer a wide range of services, including …
Full Restorations
Accident Repairs
Maintenance Repairs
Upgrades
Special Projects
Take a moment to browse through our web site or alternatively make an appointment to visit us so that we can discuss your requirements.
Having so many recommendations, our paintwork is often required for other quality marques.
The Process:
Hope you enjoy viewing our site. If we can be of any assistance please contact us
Latest News
DBS Engine
Sep 28th 2016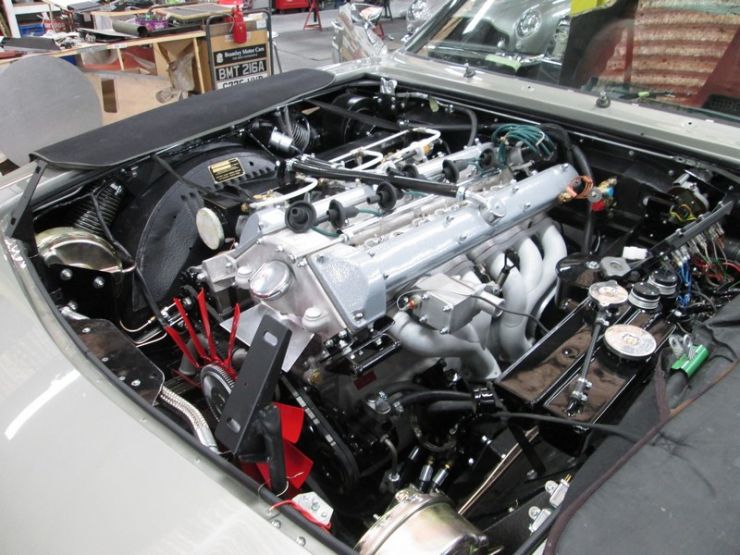 Engine installed in LHD DBS project
…
Spray-Tec on Twitter